I always want a new attitude to have a new life,and this is the place I want to start.
Recently I have a serious problem.
I found that I usually didn't take things seriously.
I want to change!
I tried many ways to inspire my heart.
I just want to warning my heat to pay attention.
But I can't see any achievement.
Although I have do something, but the change is only external instead of internal.
I had made decision many times.
It seems not working.
So I use this blog, I hope everybody can help me to be the best me.
I hope I can honestly see my heart, and do everything by heart.
Supervise me, don't let me be lazy. Sometimes can encourage me or give me advises or compliments or new idea.
And finally I want to introduce Taylor Swift to everybody.
Because of her songs , this blog can born here.
I use another blog and it can't let me share songs.
When you hear these songs,I hope it can bring you to have good mood and have energy too.
Set up this blog's timing is not good, because this week is school's big test!
Yesterday I had already screwed up my Accounting.
But I will work hard to my next subject.
---
To dear honey:
  I'm sorry to let you down. I know I shouldn't shrink back before I face the difficulties. I will be the optimistic girl. I won't think bad way anymore. I won't use tear to solve the question.But please do me a favor. Share any your thought to me. I will take it!
By dear honey
---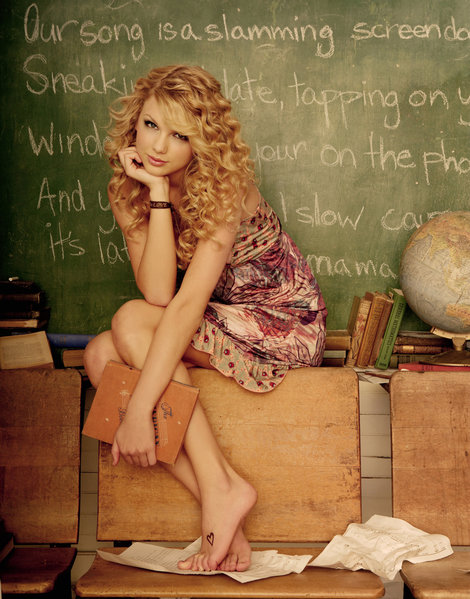 She's 19 .
She put big effort on her music way. She deserves this glory.
---
"Fearless" Listen
There's somethin' 'bout the way
The street looks when it's just rained
There's a glow off the pavement
Walk me to the car
And you know I wanna ask you to dance right there
In the middle of the parking lot
Yeah

We're drivin' down the road
I wonder if you know
I'm tryin' so hard not to get caught up now
But you're just so cool
Run your hands through your hair
Absent mindedly makin' me want you

And I don't know how it gets better than this
You take my hand and drag me head first
Fearless
And I don't know why when with you I dance
In a storm in my best dress
Fearless

So baby drive slow
'Til we run out of road in this one horse town
I wanna stay right here in this passenger's seat
You put your eyes on me
In this moment now capture every memory

And I don't know how it gets better than this
You take my hand and drag me head first
Fearless
And I don't know why but with you I'd dance
In a storm in my best dress
Fearless

Well you stood there with me in the doorway
my hands shake
I'm not usually this way but
You pull me in & I'm a little more brave
It's the first kiss really somethin' it's fearless.

And I don't know how it gets better than this
You take my hand and drag me head first
Fearless
And I don't know why but with you I'd dance
In a storm in my best dress
Fearless
And I don't know how it gets better than this
You take my hand and drag me head first
Fearless
And I don't know why but with you I'd dance
In a storm in my best dress
Fearless